Hydrock Editorial
Recently I have been working with the multidisciplinary engineering company Hydrock on some editorial campaigns to be published by Place North West.
I was approached by one of their marketing managers who was a happy customer of mine at his previous place of employment.
The aim of the series of articles and overall campaign was to introduce the readers to some of the personalities that work for the company. Hydrock are a very dynamic business that's culture and ethos attract talented people that are full of energy, experience and are passionate about their work.
Straight up corporate headshot photography was a definite no no for Hydrock, images that were dynamic and tell a story was the brief and we working closely to ensure the photographs paired up with the very topical narratives.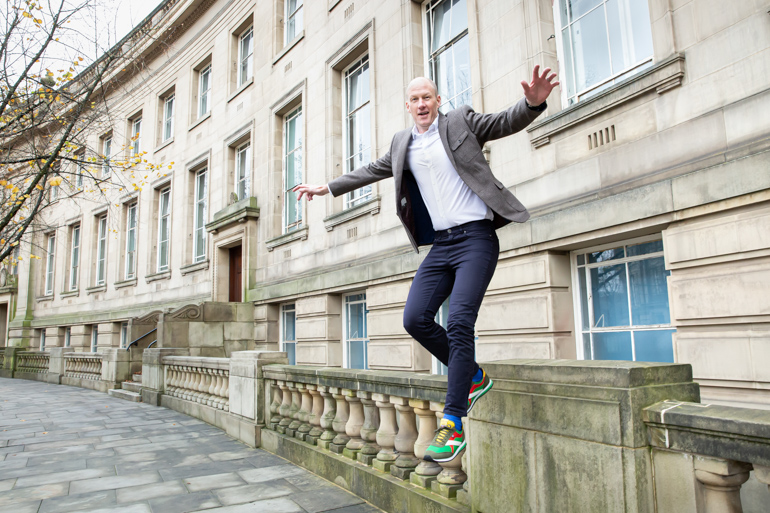 Danny above is a fell runner outside of work and sponsored by trainer manufacturer Norman Walsh trainers. All this was mentioned in the article and so I wanted to draw attention to his quirky footwear. I captured this photograph of him jumping off a wall that gave you insight into his character, brought the trainers into the frame and produced an images that successfully creates intrigue.
"I wanted to draw attention to his quirky footwear."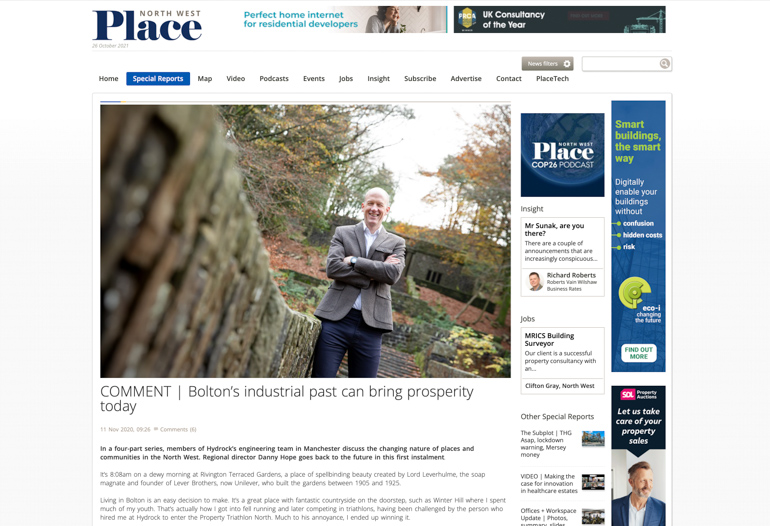 Lewis below is an acoustics engineer and live music lover, his article was about music venues around the city and how sound interacts with the physical buildings around people's everyday lives. It was also topical in light of the lack of support being given to the night time economy during the pandemic. His portrait were taken in the evening to show the empty streets and closed venues discussed in the article.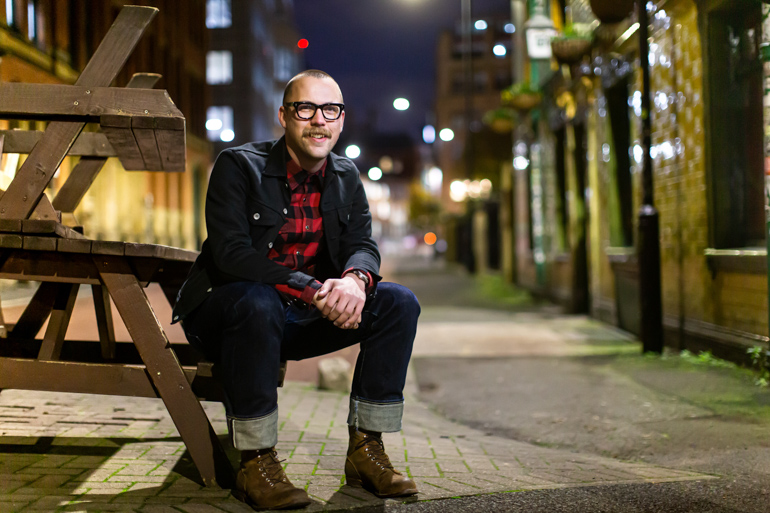 Sophie below is a transport planner, she spoke of her experiences on public transport and about the forward thinking needed to improve peoples experience of commuting and moving around the city. We took to the streets and picked out some key areas of development around the city and included some backdrops of moving transport to liven up the portraits further.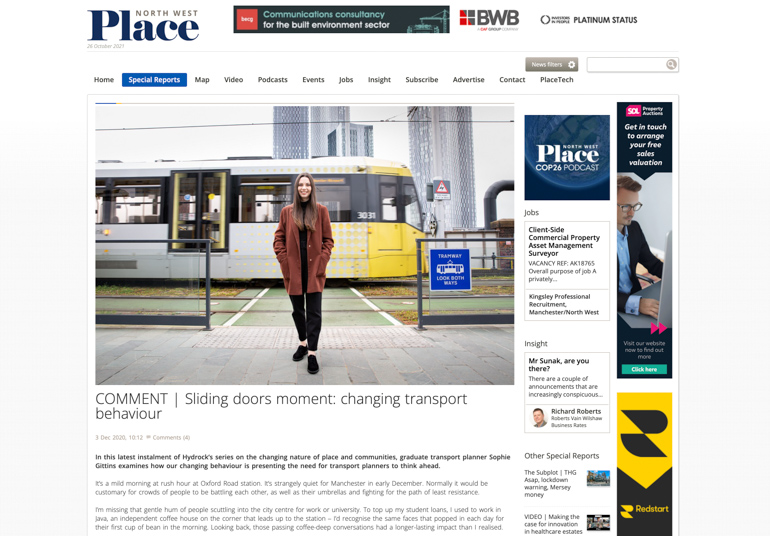 Please get in contact to discuss your project.